Home
/
Enjoy a 50 DISCOUNT when you purchase Syinix World's first swallow maker
What's on offer?

50 OFF Syinix World's First Swallow Maker
Discount Code: 50OFFSwallowMaker
Click to view the product and use the code: https://gh.syinix.com/discount/50OFFSwallowMaker?redirect=%2Fproducts%2Fsyinix-swallow-maker-worlds-first-one
Features:
World's First Swallow Maker
Fully Automatic: Immerse yourself in the experience of having all your food prepared automatically, making the time-consuming, energy-consuming preparation experience a thing of the past.
Efficient and stable operation system: The perfect combination of the stable power and heating system with the efficient stainless steel knife set will enhance your dining experience to the best.
Serve 4 to 5 people: The large capacity of the swallow maker is designed to satisfy all family members in one-time preparation. Easy to meet a big family of 5 people's meals.
All-purpose swallow food: No matter where you are from, all kinds of swallow food in Africa can be realized. There are more possibilities for every family meal, the only food that can't be made is that food you've yet not thought of.
Easy to clean: The most stable and advanced operating system brings the enjoyment of the easiest disassembling and easy cleaning.
How can I use the coupon?
Enjoy 50 discount when you make an online purchase using this FREE coupon code. Click here (https://gh.syinix.com/products/syinix-swallow-maker-worlds-first-one) to make a purchase. Enter the promo code (50OFFSwallowMaker) during the checkout process to enjoy the discount.

Cash on delivery.
Enjoy fast, free shipping for all purchases.
Enjoy hassle free warranty with each purchase. 

This promo currently has no media or documents to view.
50 Discount Off Syinix World's first swallow maker
Syinix Ghana
020 880 1911
Ashaiman
024 145 3425
Most popular coupons
Grab other popular coupons
Don't miss this opportunity! Secure your house and safety with 50% discount till the end of June.
(0)
Caretta Furniture Ghana, Accra
Promo has ended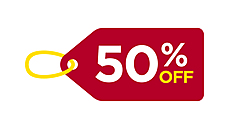 We are offering 50% off a select number of furniture and accessories.
(0)
2HB Home Decor, Spintex Road, Accra
Promo has ended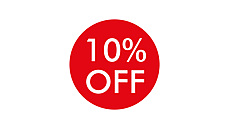 Enjoy 10% discount off all luxury furniture available in-store.
(0)
2HB Home Decor, Spintex Road, Accra
Promo has ended